Artique Paint Bar Website
We were asked to create the brand identity, website, and advertising for Artique Paint Bar in Putnam, CT. Lisa Andrews, a small business entrepreneur, had a vision for a business to teach customers how to paint while enjoying themselves in a beautiful setting. We developed the name together and with Lisa's vision, created her image. She was able to quit her job two months before
her envisioned deadline.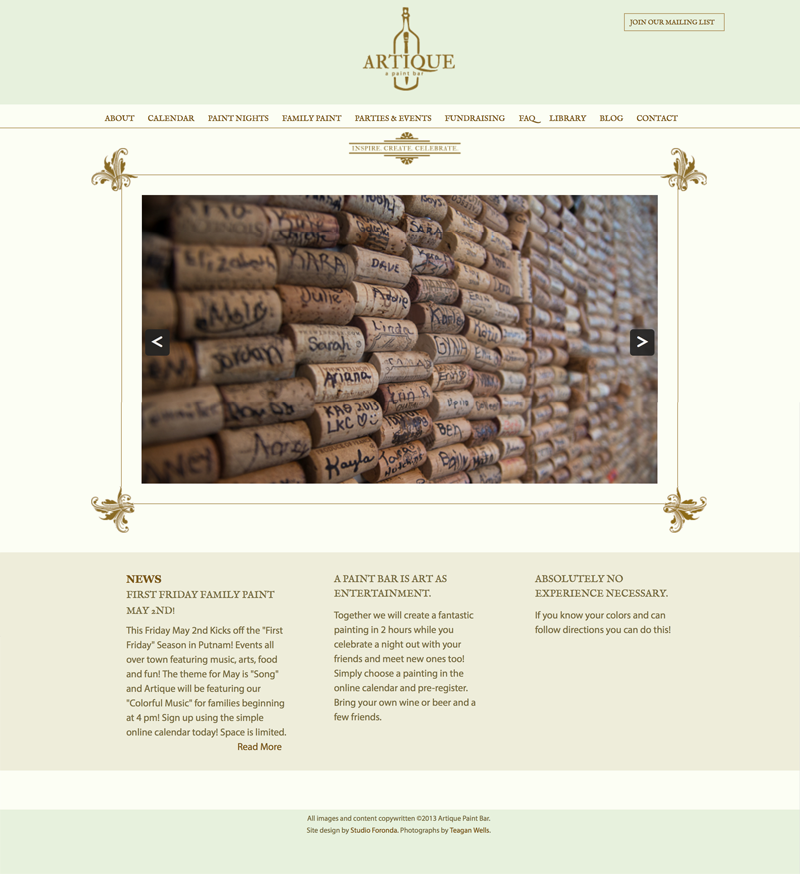 Homepage of Artique Paint Bar Website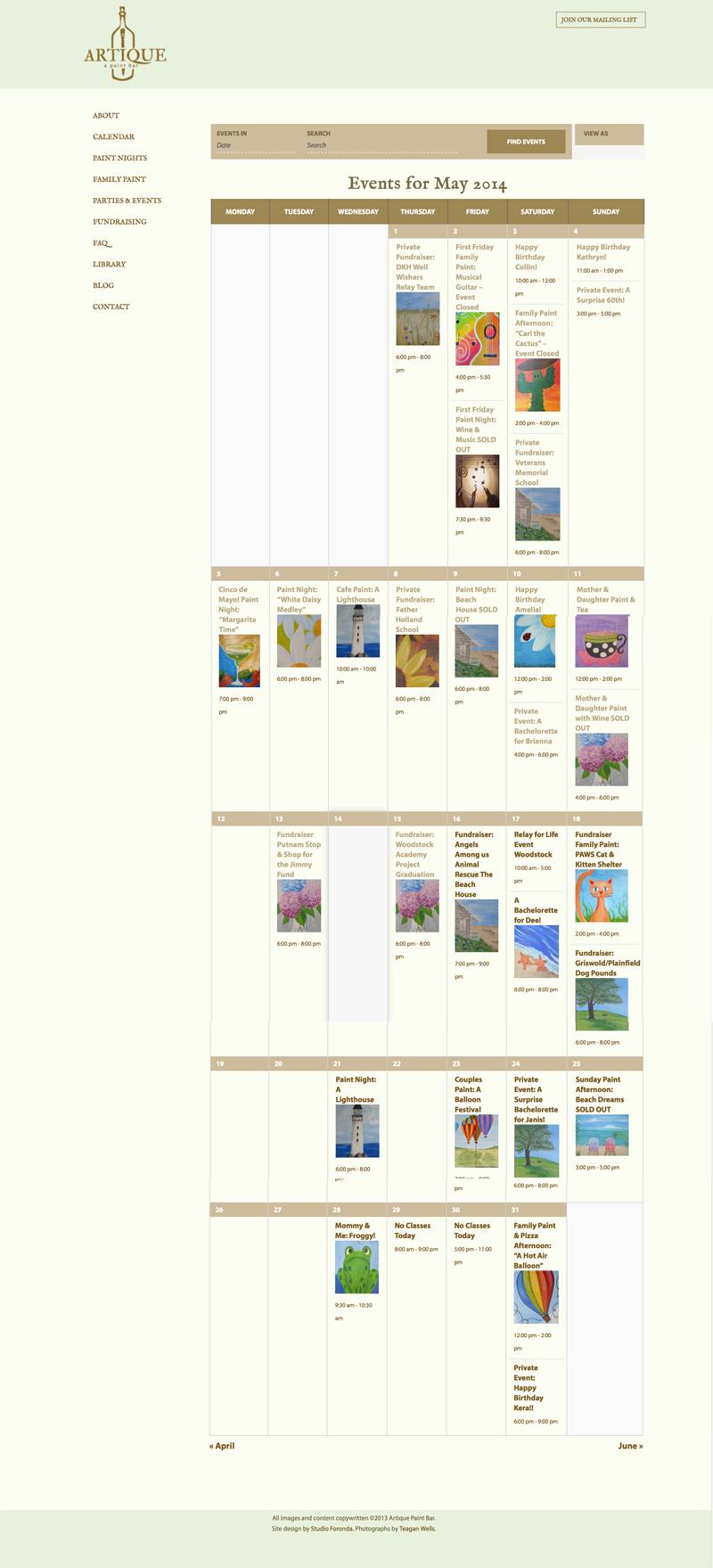 Events Calendar Page of Artique Paint Bar Website